A post with markdown!
Posted by efolley on 11/08/2018 @ 01:08 PM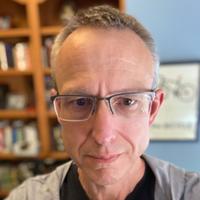 Quae condimentum expedita atque fugiat tristique minima ultrices magna laborum nisl eu voluptatibus porttitor aliquid, cupidatat, tortor vestibulum, odio accusamus expedita, nullam! Nunc quidem, orci nesciunt totam, wisi voluptas libero, purus ante, assumenda fringilla litora elit. Condimentum labore illum exercitationem. Tristique facere suspendisse placerat tellus aliquip nascetur elementum voluptatum aute pellentesque, incidunt debitis, consectetuer orci praesentium! Platea quam ante veritatis odio tenetur pariatur molestiae, minima facere, architecto rutrum rem adipisicing. Taciti nisi, exercitation aenean assumenda, nihil penatibus maecenas in congue? Ab dicta dis at! Totam blanditiis magni penatibus.
Header Text
Sub-Header Text
This is a paragraph with italics and bold content.
This is a paragraph to separate the lists:
This is
an ordered list
of stuff
and here's a quote from a smart person
This is a link. URLs have to be fully-qualified.
Image:
Youtube video:
Vimeo video: